MACHINISTS UNION DISTRICT 15
International Association of Machinists and Aerospace Workers, AFL-CIO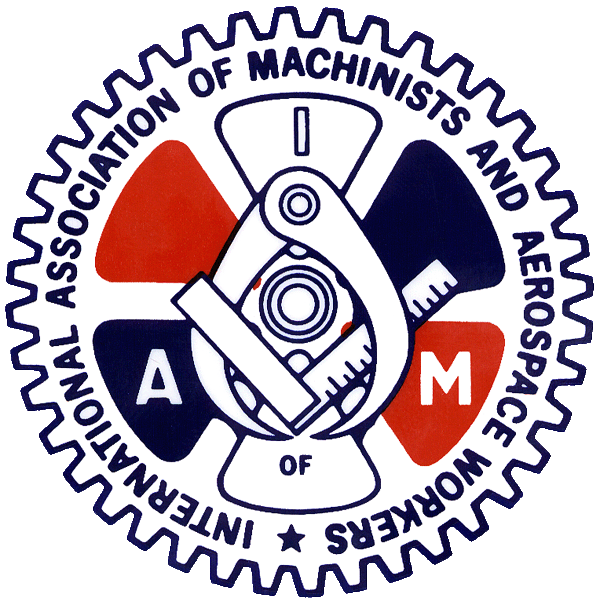 Frequently Asked Questions
01
Who are the Machinists?
​
The IAM is a large and diverse organization, representing 720,000 members across North America. The Machinists Union is the strongest and most democratic labor union in the world. For over 125 years the Machinists Union has been a leader in setting the standard for higher wages, better benefits and improved working conditions for workers throughout the United States and Canada.
02
What is collective bargaining?
​
Collective bargaining (also called contract negotiations) is the heart and soul of the labor movement and is the most powerful tool available to a union. It is when workers band together to negotiate workplace matters with their employer. The end result is a collective bargaining agreement or contract that spells out in black and white all of the terms both parties agree to, from pay rates and benefits, to a grievance procedure, time off and more. The employees, or bargaining unit, generally nominate a few of their coworkers to represent them, along with expert negotiators from the union.
03
What is a steward?
​
The steward is the go-to union representative and your first line of defense on the job site. He or she has a number of responsibilities, from on-site contract enforcement and assisting in grievance procedures, to keeping members informed and motivated about their union.
04
What is the grievance procedure?
​
The grievance procedure is a negotiated article within your contract that enables the union to enforce the terms of the contract and protect the rights of workers. If management violates the contract, the grievance procedure allows the member to follow a process that can provide relief or justice.
Machinists' contracts may define a grievance in several ways but it is generally "a dispute between the union and management over the application and/or interpretation of the agreement." Each grievance procedure has specific steps with time limits that eventually lead to a decision as to whether to proceed to arbitration. It is important that all of these steps are followed.
05
What happens when our contract expires?
​
Sixty days prior to the contract expiration, the union must notify the company in writing of its intention to renegotiate the labor contract. The union then begins preparing for negotiations by selecting a bargaining committee, formulating proposals that will be given to management's negotiating team, doing research necessary to support the union's proposals, developing a communications strategy for the members during the negotiations as well as with the public, if difficult negotiations are expected. If the union and management are still in negotiations when the contract expires, the union has three choices: (1) to accept management's proposals; (2) to extend the contract expiration date with the joint agreement of both the union and management (a common choice); or (3) agree with the employer that they cannot reach settlement and declare an impasse in which the employer is free to implement its final offer and the union is free to strike if the members vote in favor of that option. Nearly 100% percent of Machinists contracts are settled without workers having to strike.
06 What is a strike? What is a no-strike clause?
A strike occurs when employees collectively agree to stop working in order to gain concessions from an employer, typically after contract negotiations break down. While strikes tend to grab media attention, they are rare and typically a last resort. In addition, most employers insist that the union agree not to strike for the duration of a contract. Such an agreement is enforceable in court and makes such strikes illegal. No-strike clauses have been interpreted to ban almost all strikes during the life of the contract, except strikes in response to abnormally dangerous working conditions. Therefore, it is very important that you never strike without union approval.
07 How will my dues money be used?
Dues provide the resources to stand up for good jobs and benefits, decent working conditions and a better future for our families. Dues payments go to rent, office supplies/equipment and regular administration expenses including clerical and representative salaries; attorneys to assist in negotiations, grievances and arbitration fees; training to provide the highest level of service; research into companies and industries to gather information for negotiations ; accountants to analyze the company's and union's books; organizing non-union groups to bring-up industry standards; and providing programs for our members and retirees. Members receive information about how dues money is spent by their local at regular monthly membership meetings.
08 I know of some workers in another shop that want to join the Machinists. What should I do?
Organizing non-union members into a union is important to our economy and "lifting up the floor" so that we may all benefit from higher wages and benefits. Contact your local's office and ask to speak with a business agent. The business agent will assess the situation and keep you involved, if you choose.
09 How can I support my union?
There are a number of things members can do to make the Machinists Union even stronger than it is today. Participating in your local union, sticking together, and educating potential members and the public about our union are simple, everyday ways we can support our union. Attend local union meetings regularly. Attend union rallies and events when you can. You may not be able to make them all, but standing together shows strength in numbers. Stay informed via our website and the grand lodge website. Keep up with current events and what's happening in your workplace. Visit iamdistrict15.org and your local union's web site to keep up with news that affects you and your union.