MACHINISTS UNION DISTRICT 15
International Association of Machinists and Aerospace Workers, AFL-CIO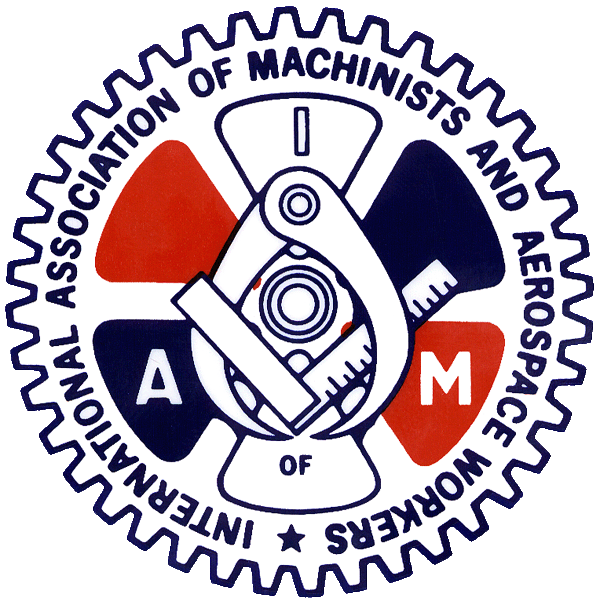 ABOUT US
The International Association of Machinists and Aerospace Workers, AFL-CIO (the "Machinists Union") is a large and diverse organization, representing 720,000 members across North America. District Lodge 15 is one of the largest districts in the IAM representing approxmiately 19,000 active and retired members in a number of different industries.
District Lodge 15's mission is to negotiate agreements on behalf of its members containing the best possible wages, benefits and protections while continuing to discover ways to better the lives of our members outside of their collective bargaining agreements. Simultaneously, District 15 is continuously endeavoring to increase union density by organizing the unorganized through traditional and alternative methods of unionization.
By forming a union, workers provide themselves with the opportunity to secure a voice in their workplace and ensure justice on the job. Union members are able to sit down with management as equals and bargain for better workplace conditions. For some, that might be higher wages and better benefits. For others it might be job security or fair treatment. Regardless of your specific needs, the union is here to help. Union members:
Earn wages, on average, 27 percent higher than non-union workers.

Are 54 percent more likely to have pensions provided by their employer.

Are more likely to have employer-provided health insurance benefits.

Have greater access to apprenticeships and training opportunities.
For more than 120 years, unions have fought for workers' rights and the benefits so often taken for granted. Benefits like sick pay, leaves of absence, bereavement leave, holidays, vacations, retirement security and healthcare.
Why District 15?
As an IAM member, you'll have a collective bargaining agreement – a legal document that spells out your workplace conditions and how you are treated on the job. Your collective bargaining agreement will elevate you to an equal footing with your employer and ensure you are treated fairly and your voice is heard. We have an experienced and motivated staff of organizing and servicing representatives to lead you through your campaign.
District 15 is experienced in repesenting employees in every industry. Currently, District 15 has collective bargaining agreements covering auto and diesel mechanics, maintenance employees, truck drivers, black-car drivers, warehouse employees, janitors, aerospace employees, clerical staff, and many other industries. The Machinists Union strength can be seen and felt in everything that keeps North America moving. You too can be a part of North America's Might. Call today at (718) 422-0090.